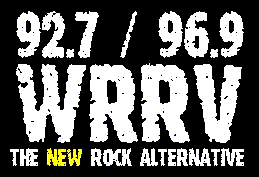 WRRV has partnered with the American Foundation for Suicide Prevention to present Rock-a-Thon weekend all this weekend (12/12-12/14). The AFSP is great organization whose mission statement says it all:
The American Foundation for Suicide Prevention (AFSP) is the leader in the fight against suicide. We fund research, create educational programs, advocate for public policy, and support survivors of suicide loss. Led by CEO Robert Gebbia and headquartered in New York, AFSP has 67 local chapters with programs and events nationwide.
To fully achieve its mission, AFSP engages in the following Five Core Strategies:
Fund scientific research
Offer educational programs for professionals
Educate the public about mood disorders and suicide prevention
Promote policies and legislation that impact suicide and prevention
Provide programs and resources for survivors of suicide loss and people at risk, and involve them in the work of the Foundation
HOW CAN I HELP?
It's pretty easy: go to this page, request a song, they call you, and you make a donation. The DJ on duty plays your song. Your donation helps out with suicide prevention and treatment.
The Out of the Darkness Walks are presented year round by various chapters of the AFSP. Warwick, NY does one every September. You can find out more about those here.